Ladylike glamour is back and this is what it looks like for 2020
Power dressing isn't just about tailoring. Jessica Bumpus explores what's driving designers' newfound love of traditional glamour.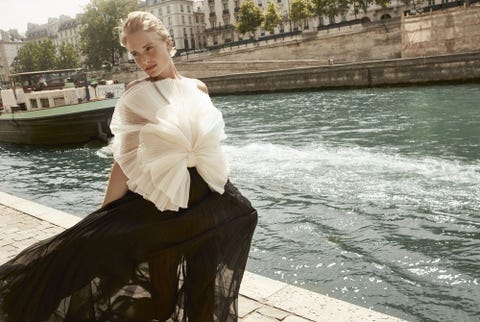 At luxury handbag and accessories auction held by Christie's London this month, Hermès reigned supreme. It won by both majority of lots and majority of price realised. The reason? Ever since it launched its intentionally practical Kelly bag back in the 1930s, and later the Birkin in the 1980s, the brand's bags have become synonymous with a certain put-together elegance that is undeniably classic.

It's something that's remained on the backburner in mainstream fashion of late in favour of loud logos, tough tailoring, hybrids, androgyny and irony. But, as we approach a new decade, that's all about to change. Refined glamour is back. And those original Hermès bags are about to feel more relevant than ever.